We at Pandulipi always believe that every good photograph tells a story and to listen your story we're  introducing Pandulipi Amateur Photo Contest V19.01. In this exciting event we want to see your creative work and surprise winners with exciting prizes. Allow us to showcase you to the world, as a phtographer, and share joy, fun together
Rules for Participating in the Contest
Please read these rules (the Rules) before submitting your photo(s) to Pandulipi Amateur Photo contest V19.01. By participating in the contests, you understand, acknowledge and unconditionally agree to abide by the following Rules
BASIC SUBMISSIONS GUIDELINES FOR PHOTOGRAPHS
Photos should tell a story irrespective of theme. Our aim is to showcase that every photo has  a story to tell.
The contests is open for online submissions only, through email to the  official email id connect@pandulipi.net of https://pandulipi.net. No other mode of submission is valid.
The last Date of Submission is 10th March, 2019. Submissions will not be accepted once the deadline lapses.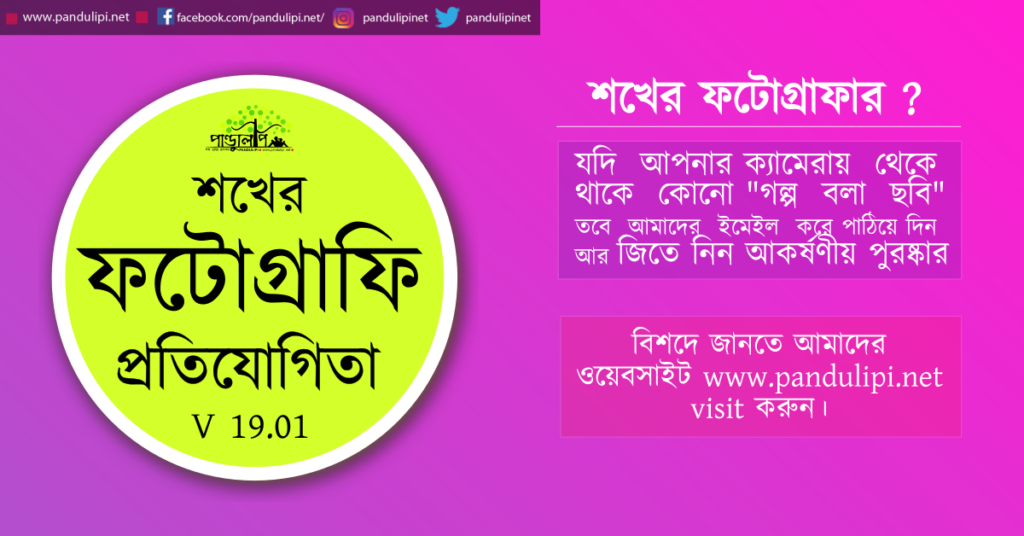 Atleast 2 Entries and Atmost 4 Entries per Participant is Allowed.
You are required to provide a unique title & very short description for each image submitted.
Team members of Pandulipi, won't be able to participate in this event
All submitted photos must contain the original EXIF metadata information. However there must be no border(s), logo(s), copyright marks, identifying marks, or any other visible references and/or marks on the image.
No Editing other than Basic editing, including colour enhancement, the use of filters, and cropping of the Photo(s) is acceptable, provided any such editing does not affect the authenticity and/or genuineness of the Photo(s).
The decision of  judging panel will be final and binding on all Participants in respect to all matters relating to the Contest
Submitted photos must be original, created and/or taken by the contestant. It must not contain any materials owned or controlled by a third party for which you have not obtained a license, must not infringe the copyright, trademark, moral rights, rights of privacy/publicity or intellectual property rights of any person or entity

Pandulipi respects photographers' copyrights and copyrights shall remain vested with the creator of the image. Upon making the submission, you grant Pandulipi, worldwide, non-exclusive, royalty free  right and license to use, publish, reproduce, display, perform, adapt, create derivative works, distribute, have distributed, print, in whole or in part, in any form, in all media forms now or hereafter known, to promote the contest, image, the photographer or for editorial or educative use.
3. The Photographer will be credited wherever the image is used.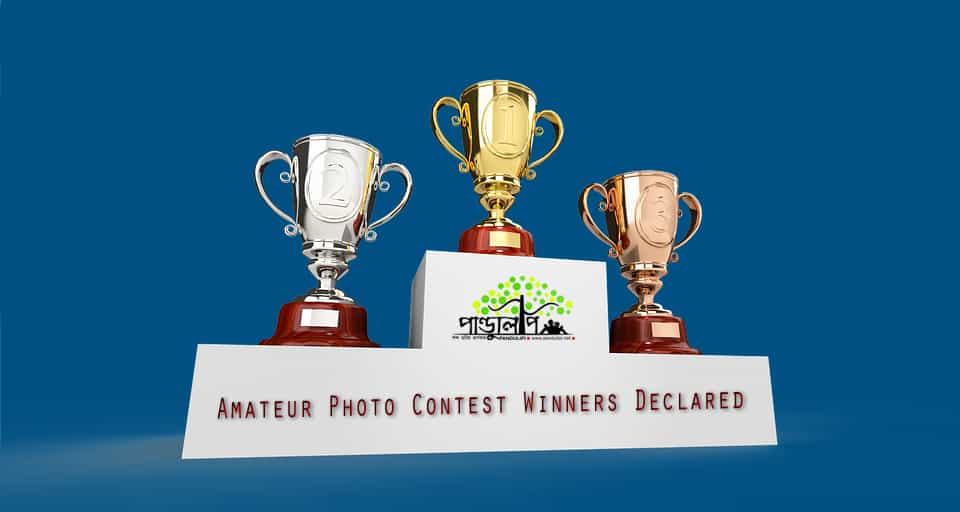 Stay tuned for latest updates in our official Facebook page